您好!
第一篇是写大学的,后面两篇是写大学生活的。
希望您满意!
1 No classical work could pervade every cubic centimeter of air with such cultural fragrance but she.
No judicious sage could merge various elements as a magnificent poem but she.
No green tree could consist of vivid cells arousing every heart's anxiety for being young forever but she.
She is my university Fudan University.
The first time I entered the campus as a freshman, I was deeply attracted by her cultural atmosphere and historical connotation. Fudan is a graceful lady who is accustomed to serenity but meanwhile each action of hers outpours her innermost tern perament. Apparently it is worth every effort to probe into her world for the sake of both physical and mental enrichment. Her humanistic spirit inspires me to care for everything around, even the most trivial one.
On the other hand, catching up with the times, Fudan is modern and smart. You see, the many age-old buildings here are actually great libraries and labs. Scientific and technological developrnent is easily smelt in the air,because she never lags behind the world.
Fabulously, such a historical and scientific school is far more than an operational mechanism. Her everlasting youth and vigor beam through every corner of the campus and the young in school vivify every piece of concrete and wood here. What makes me happy and strong is that it perpetuates me with unfading energy. And it is definitely beneficial for me to be granted enthusi
Another deep impression of my university is her creativity and profundity. As is known to all, she has a wide range and comprehensive style. No wonder I can enjoy the multi-ceolored life here. Every school year a diversity of competitions and aetivities are held and a large number of students take active part in them. I do appreciate such a style, and in my mind's eye, she resembles a tall tree silhouetting with all shapes of branches while stretching far into the blue sky.
Undoubtedly there is a world of difference between university and high school. University students are supposed to enjoy more freedom to develop themselves. However, Fudan seems more concerned about the efficient cooperation and teamwork among students as to prepare them for the competitive society. I believe upon graduation I will be equipped with abundant skills to face more unknown challenges.
After all, in my opinion, university is for more cultivated character, richer knowledge and greater abilities. That's why I chose Fudan. She provides me with what I've dreamed of.
Now all kinds of successes are in sight every day, and all I have to do is endeavor for a more beautiful future...
2 As a sophomore, I am feeling the time flies. Recalling about the past one year, so many thoughts are flooding in my mind. At this time, I just can't tell my real idea. The memory is just like so fresh, and all the things happened yesterday!
When first day I came to University, I really feel that the school is very good, but at the first sight of the dormitory, something disappointing come up to me! The condition of the dormitory is really very poor with only one room, no lavatory! I saw something sad in my father's eyes, maybe that time he thought of the poor condition! So with a big smile on my face, I told my father" it doesn't matter, Dad. In this kind of condition, I will get myself better!" My father felt better. But when he was coming back, seeing his back, I just wanted to cry! I felt in this city I was just isolated, from that time, I said to myself, " you have no others who can help you here, just depend on yourself"
And then I came to my dormitory 303. I considered that I would spend four years here (in fact I moved to another one year later) and my dorm mates are all there. Most of them came from Sichuan and they were chatting with a happy voice, but I can't understand them! Again, I felt myself isolated! I hated that kind of feeling, and then I said to hello to them! To my surprise they are very friendly to me and warm-hearted! I no longer felt afraid. And I got along well with them. But at the first night here, I burst out to tears for that I was missing my family. I don't know why. Everyday when I was at home, I was just eager to go to school, to experience the wonderful college life but when coming here, I am just eager to go back! It's quite strange though, you must know this kind of feeling!
Just spending about 2 days here, we were on our way to military train. To us, it's a fresh train and a kind of experience to know the life between the classmates. But to me, I was nervous but excited. This was my first and precious train life because before going to school I have been staying with my family. So, you know, it's just this kind of feeling I can't convey it clearly! The train life is impressive on everybody; we had a lot of activities, for example giving a speech on a stage or singing together or playing basketball. At that time, I felt myself so little among them. All of them have a special talent but not me. I admired them but meanwhile jealousy. Why don't I have this kind of talent? Am I stupid? I always said to myself. So that time I was also very ambitious, just eager to catch up with them. Except the classmates, the trainer in our team also left a deep impression on me! He was not very handsome and very kind. Just because of his kindness results in my laughter when training. He always said to me that I should be serious in the team but I didn't listen to him. So after a long time, when investigating the training result, I gave them a disappointing answer. The highest trainer sent me to clean the toilet, although, it didn't means insulting to my dignity, but I was really sad about myself and my heart was hurt. That was a small thing but told me that I need to be serious to one thing. And unhappiness passed, the happy and funny time recalled me that folding the blanket. Yeah, it's really very funny. Most of us had never folded the blanket and naturally we can't accomplish the task well. When the monitor came, we pleased him to help us to fold the blanket. To our expect, we managed to persuade the monitor. After the monitor finished the task for me. I dared not to touch the blanket again and just used the clothes instead of the blanket. Of course, I felt very cold in deep night, so to my instinct, I crashed into my classmate's blanket. And we were scratching the single blanket fiercely, just like a war. (Writing here I can't help laughing out loudly).
3 I am proud of being a college student. I like my college life as it is so wonderful time in my youth. As being born in small village of the remote countryside, I didn't have a good education environment. However, I set a goal and felt confident to be a college student. After hard study, I passed the entrance examination of national college by excellent achievement. All people were proud of me, as I was the first college student in my village. I was farewell warmly by them when I came to school. I was warmly welcome by school, too. After then, I've felt my study is not only for myself but also for the honor of my village neighborhood and our school.
The college life is wonderful. All life in school are fresh. New teachers, new classmates and fresh friends are around me. I've felt their friendship, wide knowledge and opening mind. The grand library, school buildings and wide playground are very attracting to me. I am very eager to learn much knowledge quickly. In high school, I was ever called as a runner before time. Now,I know I am behind time so much in fact. I hope to catch up with the time by my hard studying. Every day, you can see me get up early, doing exercise hard and go to school the first one. At night, I am the one who leaves away the library. The most interesting thing is that I can't speak the PUTONGHUA well and made many funny events at the beginning, as I am from South. When I entered the classroom at first time, I was headache as I couldn't understand what the professor was speaking. I met much difficulties at math, physics and other courses, even though I used to be good at these sciences. Therefore, I learn these courses myself after class. After three months, the exmination indicated that I overcame all the difficlties. I also improved my listening and spoken ability of Chinese quickly. Communication is very important to my college life. I study English hard as well. It makes me have many chances to communicate with foreigners. I made friends with many foreign teachers and students. From them, I learn many knowledge about foreign cultures. The computer room is another place I like to staying. I contact the outside world by the internet. All the News, advance science, and the information about internal and outside of China.
Besides study, my college life is also very colorful. I'd like to take any chance to improve my communication skill. I am the monitor and playing an active role in class and school. Last year, I organized a speech match in management department. All the classmates were very interested in this kind of activity. I learned from them much about their hometown, their knowledge and opinions. At the same time, I shew my beautiful hometown to everyone. In school, I take care all the classmates around me. I am so poor due to from the romote countryside. The school pay most the fee for my education. I feel very happy. However, I know some classmates are poorer than me. I am willing to care them and encourage each other.
My college life is long and short. I believe that I can spend a good time in the four years. I hope I will have no any regretion when I look back the short youth of college in the future.
Many famous quote about the spread of good faith, such as "Man does not stand, the country no letter is not strong." "Man Without faith, I wonder if it could have." "Stands by its word, line must be fruit." And so on. Indeed, integrity is the premise of everyone to settle down. Life in this world, every day we are dealing with different people, if lost others for their basic trust, we not become everyone avoided loner?
Honesty is the traditional virtue of the Chinese nation. Honest people like countless stars, shining in the course of history. Shang Yang standing trust, people gained confidence, thereby implementing the new law; Yu Pian assumes letter, won the respect of the world; Jizha hanging sword but Xuguo Guo Jun aspiration, transferred to eternal story.
Temporal changes can be tempting integrity still flashing light. Many great men but also the integrity of the stick and force Walker. Deputy Chairman of the State when Soong, once promised kindergarten children "June" to go visit them, but "June" sudden change in weather that day, the next stop downpour, the teacher and the kids all thought she would not go a. Available at the agreed time, Soong familiar figure appeared in their vision, the kids excited, but also moved to tears left, and afterwards she said:. "Now I say, you have trustworthy"
However, in the 21st century, the integrity of some of the virtues but was gradually forgotten and lost.
Do not you see, in order to reap huge profits, businesses have water to pork, seafood soaked in formalin, Do not you see, uncommon cigarettes alcohol, poisonous rice, inferior milk powder, black cotton, devastated much fresh life! The face of those endless liar, very hard to detect deception, deceptive products, frustration and helplessness in the goodness of people behind, even more frightening, the whole social system being honest and trustworthy unprecedented serious impact!
Do not say these indifference nothing to do with me, but no appointment time with the students on time, plagiarism cheating in the examination room, after graduating from the delay in the repayment of student loans, which do not occur in our midst thing? What qualifications do we have to say has nothing to do with me? Perhaps you will say, these are just trivial, it is time for the event, I will naturally honest. As everyone knows, noble character is a little bit of training by the normal accumulation from in front of the little things still can not in good faith strict self-discipline, what about events? Develop an inertia in the little things will only make us farther and farther away from the integrity of the road.
No human integrity, is a bleak and barren world. We integrity of others, is paid by the sincerity and trust, friendship and respect for harvest. This is an intangible asset, which is a heavy priceless. As the integrity of the foundation of our life will be more stable buildings, carrying integrity of the road, our journey of life will be more colorful!
Honesty is like a pool of clear water secluded, quiet, indifferent, beautiful, simple but clean it yourself face to the people to show their beauty. Is such a secluded lake clear lake, make our life more perfect.
Embark on the journey again, when the road to bring honesty, and let us always this way with integrity counterparts!
我国流传着许多有关诚信的名言,如"人无信不立,国无信不强。""人若无信,不知其可也。""言必信,行必果。"等等。
的确,诚信是每个人安身立命的前提。
生活在这个世界上,我们每天都要与不同的人打交道,如果失掉了别人对自己最基本的信任,我们岂不是会成为人人避之的独行者?
诚信是中华民族的传统美德。
数不胜数的诚信的人有如繁星,在历史的长河中熠熠生辉。
商鞅立木取信,获得了百姓信任,从而推行了新法;臾骈不负信,赢得世人尊敬;季札挂剑了却徐国国君心愿,被传为千古佳话。
时空变幻,可诚信依然闪烁着诱人的光芒。
许多伟人也是诚信的坚守者和力行者。
宋庆龄任国家副主席的时候,有一次许诺幼儿园的孩子们"六一"要去看望他们,但"六一"那天天气突变,倾盆大雨下个不停,老师和孩子们都以为她不会去了。
可到了约定的时间,宋庆龄熟悉的身影又出现在他们的视野,孩子们兴奋不已,也感动的留下了眼泪,事后她说:"既然我说了,就得守信。"
然而,在21世纪的今天,诚信这一美德却被一些人逐步淡忘和遗失。
君不见,为了牟取暴利,商家们给猪肉注水,用福尔马林浸泡海鲜,君不见,屡见不鲜的假烟假酒,毒大米,劣质奶粉,黑心棉,摧残了多少鲜活的生命!面对那些层出不穷的骗子,防不胜防的骗术,以假乱真的产品,在善良人们无奈与无助的背后,更可怕的,是整个社会诚实守信的体系受到了前所未有的严重冲击!
不要漠然地说这些与我无关,与同学约好时间却没有准时出现,在考场抄袭作弊,毕业后迟迟不偿还助学贷款,这些难道不是发生在我们身边的事吗?我们还有什么资格说与我无关?也许你还会说,这些只是微不足道的小事,到了作大事的时候,我自然会讲诚信。
殊不知,高尚的品德是靠平时一点一滴的积累修养而成,在小事面前尚不能以诚信严格律己,何谈大事?一种在小事中养成的惯性只会让我们在背离诚信的道路上越走越远。
没有诚信的人间,是一个苍凉而荒芜的世界。
我们诚信待人,付出的是真诚和信任,收获的是友谊和尊重。
这是一份无形的财富,这是一笔沉甸甸的无价之宝。
把诚信作为根基,我们的生命之厦会更稳固,携诚信上路,我们的生命之旅会更加多彩!
诚信犹如一潭清澈幽静的湖水,宁静,淡泊,美丽,它以自己朴素而又整洁的面容,向人展示自己的美丽。
可就是这样一潭清澈幽静的湖水,会让我们的人生更加完美。
再次踏上征程的时候,携诚信上路吧,让我们这一路始终与诚信同行!
满意请采纳。
How to succeed in campus as a college student
Campus life is as important as one of our body in our daily life, which we should learn to treasure ,especially the college life.
In our college life,we can take part in all kinds of activities held by various unions that can help widely broaden your sights to make you more informed.Besides rich and corlorful outdoor activities,you can also attend many acdemic speeches or the course you may be fond of as well ,in which you can not only learn something benefitial b ut also you can entertainment both your body and your heart. Moreover, if it is convenient ,you can travel for a vacation to have a relax after a busy college life.
Cherish your college life,you can benefit a lot from it.
若满意,请尽快【采纳】
谢谢你的合作!( ̄0  ̄)y
如果能【增加财富值】就更好了!
也可以给一个【赞】哦~
另外,如有疑问可追问,我会尽快回复.
I think the most important quality for students are the Thinking, Creating and Ability.
Have to think and create knowledge, good quality of thinking that will enable people to continue to pursue new knowledge. Thinking quality performance for the first diplomatic front, followed by performance to be good at thinking. We should use the method of dialectical thinking positive thinking, reverse thinking, and more to thinking, the thinking was fruitful. Creating quality, it refers primarily to have a rich imagination and build, can learned from the news I know 10, they jump other people can ignore things, and pay attention; be able to find a new point of interest in a wide range of ideas. have a strong sense of curiosity and thirst for knowledge. Along with the rapid development of economy, it is far from enough only to acquire knowledge, but must also have the ability to use them. Ability to learn and apply knowledge is a human wisdom is the core of the quality of scientific and technical personnel, also known as smart. Apart from increasing the use of high-quality personnel specialized knowledge and ability, they also have to improve the foreign language and computer skill, also a good expression, organization, innovation capability. At present, the field of science and technology mutual infiltration and cross-cutting trend, a major research project on "large-scale operations." Therefore, on the quality of leadership, cooperation, coordination capacity of a higher demand.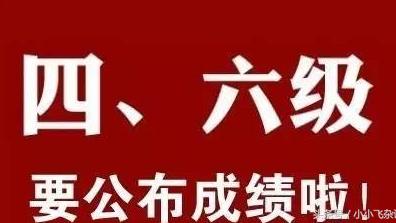 你好:
范文如下~
供楼主参考学习~
The Advantages and Disadvantages of InternetThe following aspects could best illustrate the advantages of Internet. Netsurfers in different countries can share interesting knowledge and the latest information. Besides, Internet has provided a major opportunity to buy and sell merchandise . What is more, people may get medical help or even vote on Internet. Its advantages seem countless.Behind all this glowing talk, however, are some problems. Internet makes people passive by stopping them making their own entertainment. So much so that when there is a breakdown or jam, people may find that World Wide Web turns into World Wide Wait. What is worse, some children have access to the scenes of violence and sex. Apart from these, it can be affected by viruses and hackers .We should handle its problems, meanwhile we should exploit its potential as well. With proper management of Internet people ought to experience more fruits of the information revolution. All the wisdom of the ages, all the information that has enlightened mankind for centuries, should be available to us with the healthy development of Internet.更多追问追答追问追答
额~
不用语音
额~
不用语音